Keeping Your Brand Healthy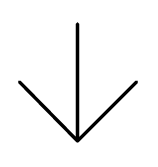 How to navigate brand decisions during Covid-19
The ongoing COVID-19 pandemic is shaking the foundations of the global economy and causing nearly everyone—owners, managers, staff, and customers—to reassess how business is done. In just a few weeks we've seen some markets soar (groceries, food delivery, health, streaming entertainment), while others have been forced to lay off their entire workforces (restaurants, bars, movie theatres, the list goes on). The awkward reality is, the pandemic may be an opportunity for your business; if so, you need to be very careful about how you market your brand during this emergency.
Right now, inboxes are overflowing with heartfelt, personal emails talking about how the CEO for Brand X is responding to the COVID-19 crisis. At this point, no one needs to know about how you're making the health and safety of customers and employees a priority. That is expected and in many cases mandated by law. Marketing messages that serve only to signal your brand's virtue without doing anything meaningful for your customer can actually hurt your relationship and your brand. Savvy consumers know when they're being sold to.
These are tough times for everyone, Taiji included, and they are only going to get tougher in the coming weeks. But we have to be careful about how we try to keep our customers buying. Capitalizing on an opportunity during a critical time can come across as greed or even desperation, which will hurt your brand long after the virus is gone. So here are just a few tips to keep your email blasts in tip top shape and your brand as healthy as possible during the pandemic.
If you don't have anything nice to say…
People are being urged and even legislated to stay isolated at home, leaving only to access essential services. So if you're not essential, should you really be encouraging people to come to your place of business? Almost certainly not. Do you have information to communicate to your customers that will help them at this time? If not, have you considered not saying anything at all? If you're concerned that weighing in during the pandemic could hurt your brand image, you don't have to send anything out. Instead, devote your time to determining what you're going to say when all of this is over and you may find that your customers were happy to find you absent from their overfilled inboxes.
If you don't know, ask
If you feel that you absolutely do need to say something, it never hurts to ask what people need. Ask how your business can provide a product or service that will ease the burden, calm anxieties, and make life easier. Social media is a great place to do this since you'll likely get feedback right away. You may find out that you have more to offer than you thought. In January, few would have guessed that artisan spirit distillers across the country would have a major part to play in a health crisis, but that was before every store ran out of hand sanitizer.
Once you've determined what you can do to help, go ahead and tell people, because now instead of selling, you're helping.
If you build it, you better deliver
If you've figured out that there is demand for your business, you need to take a hard look at how to responsibly deliver your product or service. If it can't be done, you're going to have to self-isolate like everyone else because this is the one case where you absolutely do not want your business to go viral.
Perhaps this is the time that you figure out how to physically deliver a product that wasn't delivered before, without touching your customers or their front doors of course. Maybe now you can see a way to distribute purely online, which will only help you in the future. However you enable your customers to continue to purchase from you, it's going to be good news for the millions of cabin-feverish ennui sufferers stuck at home. So get out there and spread the word!
As always, your success is our priority and we want to help.  This is uncharted territory for all of us. But, if you need help navigating brand and marketing decisions, we are a phone call away.