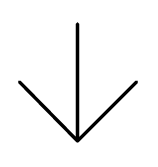 January 2020 | Caroll Taiji
Reflecting reality in stock imagery
The images that surround us in popular media shape our identity and inform our potential. But what happens when these images are limited or stereotypical? Or worse, what if whole groups of people simply don't show up? So much of what we are exposed to does not reflect real people in the real world.
Many of these images come from the world of stock photography. Stock refers to professionally shot images of common people, places, and activities that are purchased for use in all kinds of commercial, editorial, entertainment, and artistic projects. Typically, stock is used by designers, ad agencies, and communications professionals when there isn't time or budget for custom photography. Stock shows up in everything from books, brochures, and billboards to social media, websites , and movies. It's a global industry with a lot of power to shape how we see our world. And, I'm sorry to say, that it has done a very poor job of fostering inclusion.
Real people—especially Canadians—come in every size, shape, colour, gender, orientation, and diversability. There are over 150 languages spoken in Canada (one of the things that make us so great). But, in the world of stock, business leaders are most often white males, families consist of man plus woman plus 2.5 children, First Nations people wear feather headdresses, coders are young guys, and the list goes on.
What are the consequences of seeing narrow definitions of idealized people in popular culture? What messages are we sending to people who don't even show up? What kind of role models are we providing to young people? To quote Marian Wright Edelman, "you can't be what you can't see."
The lack of representation in stock photography has been a burning issue for us at Taiji for some time now. It's inaccurate. It's unfair. And, ultimately, it's demoralizing for whole groups of people—me included. We think it's about time we did something about it. And we are.
We see a huge need (and opportunity) to develop a beautiful collection of authentic and inspiring Nik West images that fight stereotypes and invisibility by capturing real people doing real things. We're calling it TrueStock. It's a work in progress but stay tuned!